August 4, 2018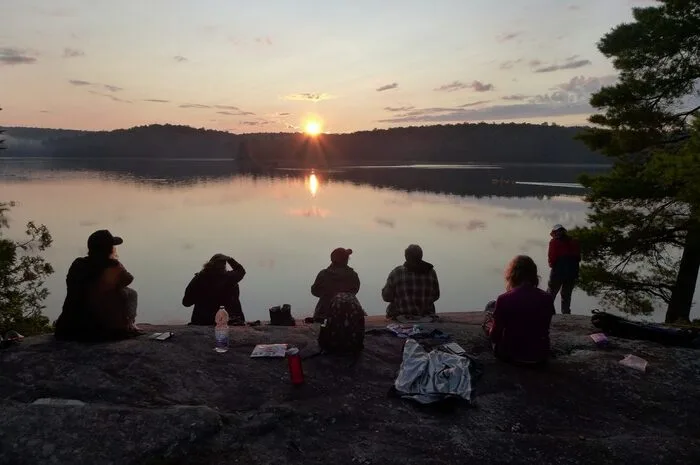 Are you interested in a canoe trip? And don't worry if you have never been in a canoe before. As in past years, the Gym Section is organizing a canoe trip to Algonquin Park on the long weekend August 4 to 6.
We leave very early Saturday morning and rent canoes before we enter the park. We start out on Rain Lake and have our eye set on a smaller lake. To get there, we will paddle for 5–6 hours and carry canoes and camping gear over a couple of portages.
Once there, we look for a nice campsite and setup camp for two nights.
On Sunday, everybody is free to enjoy, relax or explore, soak up some sun, or soak in the water, do a little tour with the canoe, or some hiking.
Then, on Monday the real world is already calling again and we will get back to Toronto early evening.
This is also a great event to send your visitors from abroad to let them enjoy something different in Canada's wilderness.
If you are interested, get in touch with Walter. Space is limited, so it will be first come, first serve.