November 4, 2023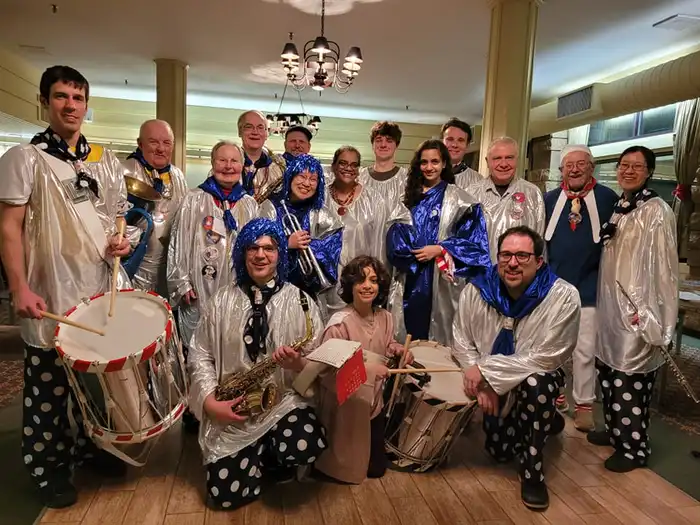 It's that time of year when we begin our merriment of noise making in preparation of another season of Guggemusig.
We will have our first practice at 11 am on November 4th, 2023. We will continue to practise at Record Tech located at 15 East Beaver Creek Rd, Richmond Hill. For those who have not been there: drive to the back of the warehouse and enter via the back door, park anywhere you find space. If you need a ride, please reach out to me.
Practices will continue on Saturdays, but will add some Sunday practices as the season moves along to allow a few additional members to join us. The first Sunday practice will be on December 10th. That week we will not practise on the Saturday.