April 7, 2022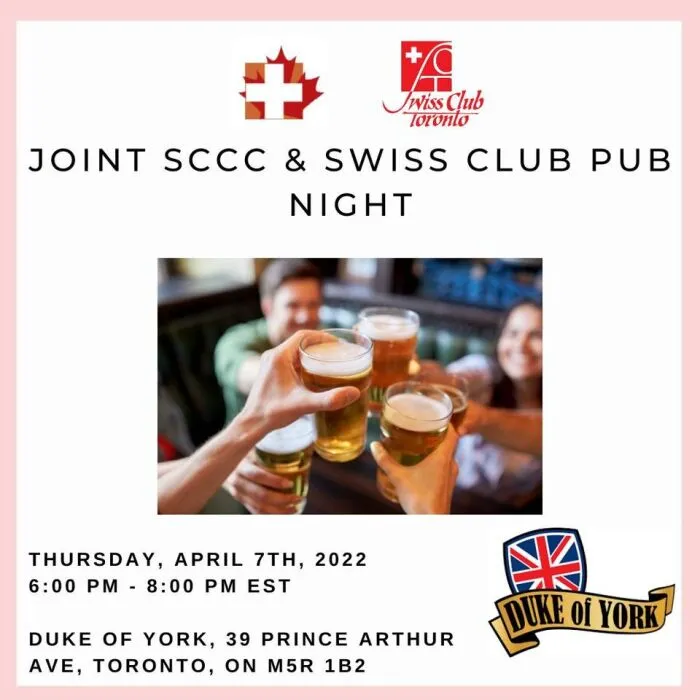 We are excited to announce the very first joint gathering of the SCCC and the Swiss Club Toronto! Join us for a Swiss Social at the Duke of York Pub. Bring your colleagues, friends and business contacts!
If you are interested in attending this event, please use this link to register.
P.S. Order your own food and drinks from the menu of the Duke of York. No admission fee, but registration is required!