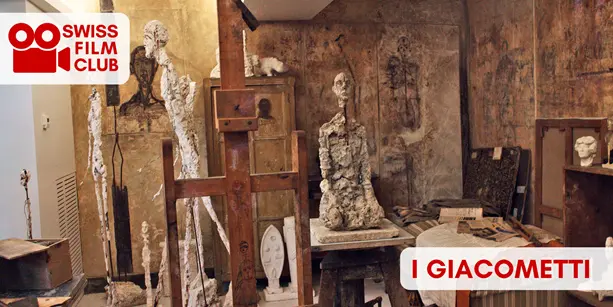 I Giacometti, a documentary by Susanna Fanzun, is offered online by the Swiss Film Club, powered by the Swiss Representations in Canada, in original version Romansh/German/French with your choice of French or English subtitles.
When: September 26–30, 2023 (Tuesday to Saturday)
How to participate?
Register online to receive your free access.
Limited capacity; geo-blocked for Canada and the Bahamas
Synopsis:
The rugged Swiss mountain valley of Bregaglia, in canton Graubünden, has brought forth an entire dynasty of artists: the Giacomettis. Alberto revolutionized the world of art with his slender sculptures. Before him, his father was an impressionist of the first hour. What is it about this valley that makes it the birthplace of so many artists? Director Susanna Fanzun traces the footsteps of this extraordinary family.